Arthritis, paralysis, convulsions, lower back pain, slipped disc, sciatica, cervical spondylitis are all indications where Elakkizhi can benefit you greatly.
We recommend a series of 3/5/7 days treatment.
Stamps are made of a variety of green, herbal leaves, grated coconut, mustard seeds and rock salt – all combined individually suiting your dosha and the indication. These kizhis (stamps) are then heated in medicated oil and applied all over your body. It is highly refreshing and relieves your body of pains, strengthens the muscles. Great treatment when you suffer from numbness and shivering. Strengthens the joints and gives you a radiant glow.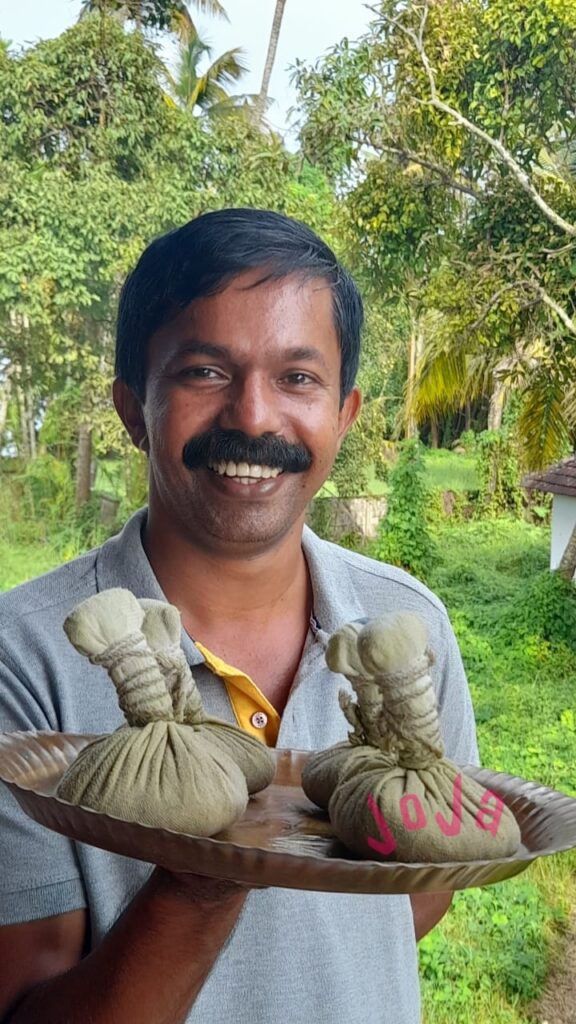 40 min full body massage & 30-45 min Elakizhi
special massage with warmed, herb-filled bags
tones nerves, muscles, relieves chronic back pain
40 min Ganzkörpermassage & 30-45 min Elakizhi
Spezialmassage mit warmen, kräutergefüllten Säckchen
wirkt tonisierend auf Nerven, Muskeln, lindert chronischen Rückenschmerz
ЭЛАКИЖИ (Elakizhi)
массаж с маслом (40 мин.) и Элаккижи (30-45 мин.)
Специальный массаж с подогретыми мешочками заполненными травами.
Тонизирует нервы и мышцы, снимает хронические боли в спине.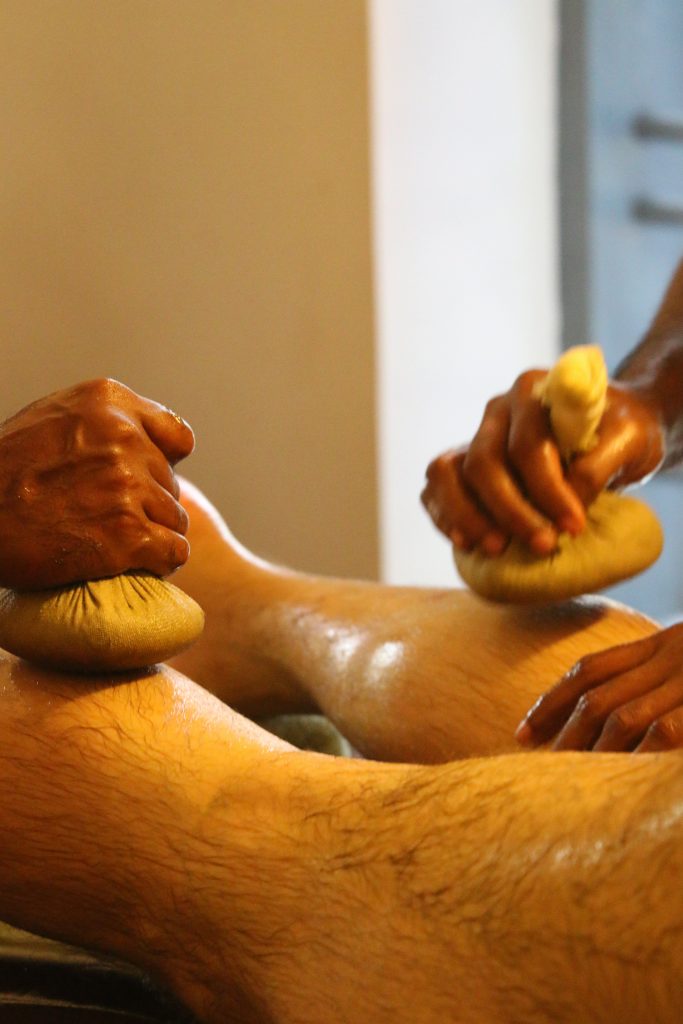 120 min of treatment
Afterwards enjoy a warm shower
Our price: ₹3500
Book your appointment now at:
+91 9633 922 075